MTI Education offers a perfected system designed for the Real Estate Agent to become a CPRES (Certified Probate Real Estate Specialist) in Probate Real Estate.
After training over 15,000 Realtors across America, and many during the Great Recession, this niche has been proven to be recession proof. Agents specializing in probate were able to complete successful transactions, when their colleagues could not see ANY business opportunities.
As we are facing today's uncertain times, MTI Education wants to help the Real Estate agents in this country. That is why we are offering our Ultimate Probate Real Estate System including our National Certification, CPRES support package and probate leads from various counties in America (if available in your area) at a deeply discounted rate.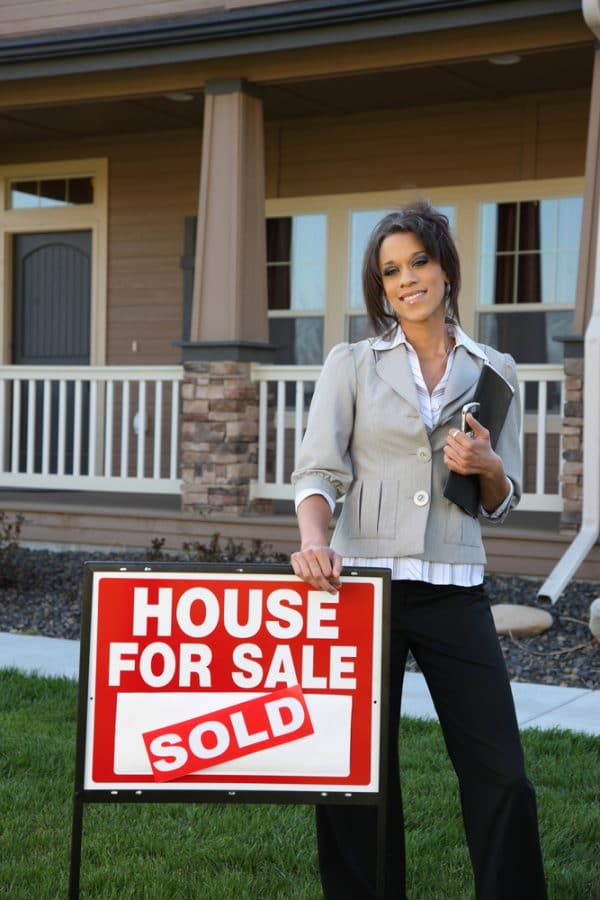 With this system you will learn how to:
Generate listing opportunities using Probate, Living Trust and Guardianship LEADS.
Five proven steps to get an appointment with an executor or administrator and list their real estate. (Virtual appointment considering today's times)
Identify the executors and administrators who are READY to sell NOW!
​Develop strong relationships with executors and administrators.
​Create and apply marketing strategies that are most effective when listing probate properties.
​Contact and communicate with attorneys and get access to their probate property inventory.
​Set your prospecting timeline to make sure you get results right away.
​Get cash advances for administrators and executors and get paid for helping them
The Ultimate Probate Real Estate System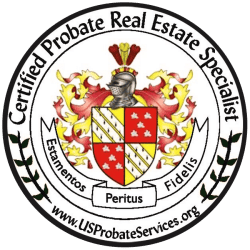 Course and Certification
Access to Complete Online Training Videos
Audio Program
Marketing Program
CPRES Certification Exam and Exclusive use of CPRES seal
LIFETIME Certification (NO Annual Renewal Fees) CPRES Support
Weekly Coaching Calls (Wed at 1:00 pm PST)
Archive of all Coaching Call Recordings
Unlimited e-mail Support
Access to private CPRES Facebook Community
Ongoing Access to Online Training Videos
Admission to One Day Live Follow-Up Event after completing your online training – Optional (Not currently offered)
NEW – ZOOM and Facebook Live group coaching meetings (

Tues at 1:00 pm PST

) includes Q and A sessions as well as prospecting strategies (These are being held until we can resume our Live Training Events)
Personalized Profile in the www.USProbateServices.org directory ($37 Value, Yours FREE)
Regular price $97. You get 30 days FREE then $27/month ProbateData.com (our lead partner)
Available in select counties
Every lead from your county sent directly to your inbox, up to three counties
Leads sent as they are uploaded, which means multiple emails containing leads each month
Ability to view an unlimited number of cases in the system and download an additional 100 leads per month
Live webinar training twice per month
Access to YouTube training portal of recorded webinars
Each lead will contain:

Decedent Information
Petitioner Information
Email (If available)
Phone Number (If available)
Attorney Information
Property Information (If available)
YOU DON'T NEED TO GO TO THE COURTHOUSE FOR LEADS EVER AGAIN!
You get 60 days FREE then $99/month
Results Matter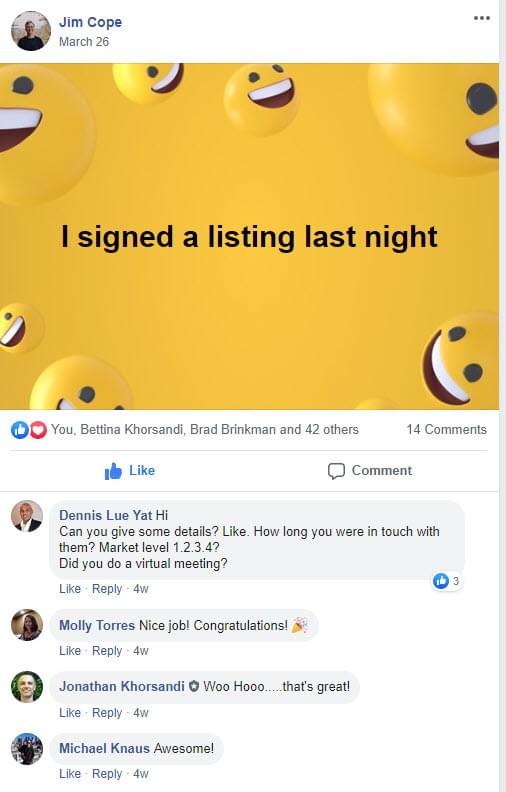 "I signed a listing last night"
– Jim Cope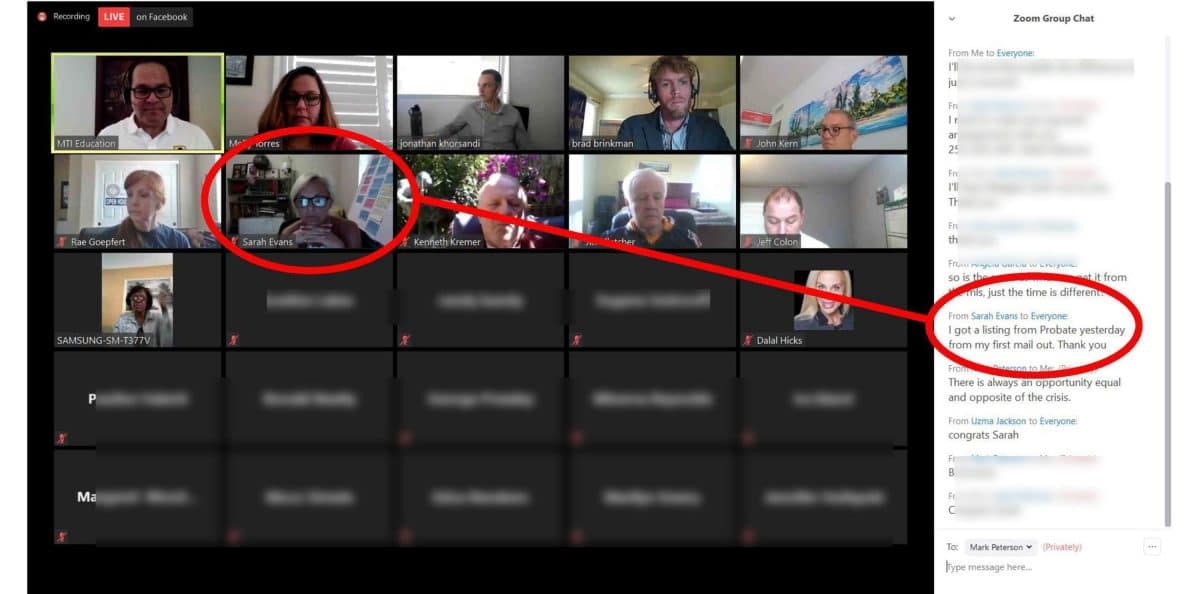 "I got a listing from Probate yesterday from my first mail out. Thank you!"
– Sarah Evans

Vlad Diaz
This is a great niche to work in real estate as it appears to me that there is NOT a lot of competition and there is lots of business.

Paul Heller
I recommend taking this class. It will give you great insights and a roadmap to marketing yourself and increasing sales.

Tom Fleming
I have attended this class before and can learn new ideas at each training class. This has really helped me increase my business.

Christlande Estime
MTI was able to show me how to leverage my marketing tools and skills. I feel very confident now and trust them. This was the mentorship I was looking for and this opened my eyes to new opportunities for Real Estate.
Regular Price $997
Promotional Price $497
(LIMITED AVAILABILITY)